R U saved? If U die 2day will U go 2 Heaven? Forgiveness is a free gift from God.
How to get to Heaven?
No matter what you have done you can be forgiven, by Jesus, and go to Heaven. (Colossians 3:13, Ephesians 1:7-8)
God loves you. He gave His son, Jesus, to pay the penalty for the laws that we all have broken.(John 3:16, 1 John 3:16)
Believe that Jesus died in your place, to stand in for punishment meant for you.(Romans 10:9, Romans 10:13, 1 John 3:18)
Turn away from the wrong in your life and live your life for Jesus.(Matthew 6:33, 2 Peter 3:9)
Find a Bible believing church and be baptized. (Mark 16:16, Acts 2:38, Hebrews 10:25)
There you have it. Do these things and you will go to Heaven. Going there is that easy.
Now for the details. First, there are just a couple things to learn, so you can be certain you are going to Heaven. There is only one way to get there, it's not about how good you are, it's not about being religious, it is about a relationship with a man named Jesus.

Here is a short video, it starts with a young man being asked if he knows the Ten Commandments. Watch it and answer the questions for yourself? You may be surprised at what you discover.
Heaven belongs to God.
To go there you must be allowed in by Him and his son Jesus. God has given us
rules to live by
. We've all broken these rules. For example, you've probably lied, stolen or hated somebody. These are examples of only three
rules
and most of us have broken more than that. If we break our government's laws there is always a penalty, the same is true with God's rules. The difference is when we break God's rules, eternal Hell waits for us, unless our penalty is paid. When we break man's law, we've committed a crime and we are criminals. When we break
God's law
we've committed a sin and we are sinners. The penalty for sin is death. God's word, which is the Bible, says this, "Everyone has sinned and fallen short of God's glorious standard, and all need to be made right with God by his grace, which is a free gift. They need to be made free from sin through Jesus Christ. God sent him to die in our place to take away our sins." 1*
Just believe and be forgiven
Watch this short video to understand more about your God.
He loves you so much more than you know.The penalty you owe for breaking
God's law
has already been paid. You broke the
law
and Jesus took care of the penalties and fines, we call this grace. You didn't deserve it; He did it because He loves you. God sent his Son, Jesus, who paid the death penalty for you and I. The Bible says it like this, "God loved the world so much that he gave his one and only Son so that whoever believes in him may not be lost, but have eternal life. God did not send his Son into the world to judge the world guilty, but to save the world through him. People who believe in God's Son are not judged guilty...."2* and "God makes people right with himself through their faith in Jesus Christ. This is true for all who believe in Christ, because all people are the same..."3*
Turn your life around
Now you know that you just escaped the death penalty. If it is truly real to you, you will naturally show it by turning away from the life you are now living. It's what's we call "repent". Repent just means to have regret about the way you've been living, having a change of mind, and changing the way you live. It's a change of mind and heart. Maybe at one time you fell in love with a person, job or a pet. Do you remember how you would do anything for what you loved? Repenting is the same way, believing Jesus died for you should make you want to do anything for Him. I mean He gave His life you, has anyone ever loved you that much? How is it possible not to change everything about your life for He who died so you could live? "This is how we know what real love is: Jesus gave his life for us."5*
What does that term mean "be baptized"? Baptize is from a Greek word that means "be immersed in water". In other words you get dunked in water. You might be asking why. A man who was a very close friend of Jesus explained baptism this way... "not the removal of dirt from the body but the pledge of a good conscience toward God. It saves you by the resurrection of Jesus Christ, who has gone into heaven and is at God's right hand—with angels, authorities and powers in submission to him." 6* I guess the most important and least complicated thing I can say about being baptized is this, Jesus did it and God's word says do it, so do it.
An eyewitness, of many things that Jesus said and did, wrote "Repent and be baptized, every one of you, in the name of Jesus Christ for the forgiveness of your sins." 7*
Talking to God
God knows every thought that you have, before you do. He knows you so well that He has taken time to count even the hairs on your head. I know, this seems like a scary thing, but actually this is a very good thing. As you are learning to believe God and as you are turning your life around He already knows what you are doing. He wants you to ask for help. Just think or speak things like "God please help me", "God please forgive me", "God I feel so weak, please help me". He hears you and He will forgive you and help you. He will forgive you and help you as long as it takes for you to get it right; He's very patient and understanding. Speak to him about everything and believe that He answers you. You will see that He's there with you, answering your prayers and helping you. You'll be thankful for His help, so be polite and say "thank you" often. We call this praying and it's as easy as thinking and believing.
Be with others who follow Jesus
It will be extremely important for you to be around people who believe in Jesus and who live their lives for Him. There's an old saying that says "Tell me about your friends and I will tell you about yourself." Another wise person said "Bad company corrupts good morals." Leave the old friends behind. Even leave your family behind if they will pull you back down. Give yourself a chance to become a new person.
Find a Bible believing church
full of loving people who will teach you the ways of Jesus.
(We pray that the Lord our God will bless you with wisdom, knowledge and understanding of his truths. May the Lord God make real Himself to you.
Signed, Those who love you at HeForgives.Org.
Click here to learn why we do what we do.
There is also a link so you can email us.
"For God so loved the world that he gave his one and only Son,that whoever believes in him shall not perish but have eternal life. For God did not send his Son into the world to condemn the world, but to save the world through him. Whoever believes in him is not condemned, but whoever does not believe stands condemned already because he has not believed in the name of God's one and only Son. This is the verdict: Light has come into the world, but men loved darkness instead of light because their deeds were evil. Everyone who does evil hates the light, and will not come into the light for fear that his deeds will be exposed. But whoever lives by the truth comes into the light, so that it may be seen plainly that what he has done has been done through God." The Gospel of John 3:16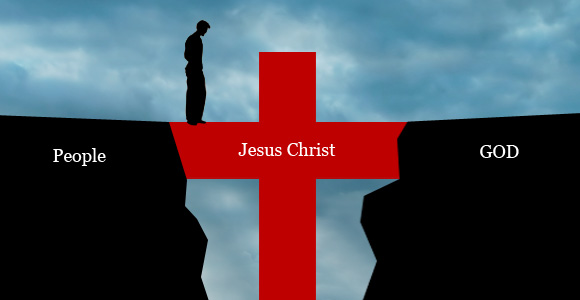 1. Romans 3:23
2. John 3:16-18
3. Romans 3:22
5. 1 John 3:16
6. 1 Peter 3:21-22
7. Acts 2:38"Scripture taken from the New Century Version. Copyright _ 2005 by Thomas Nelson, Inc. Used by permission. All rights reserved."